Ginette Claudette Biography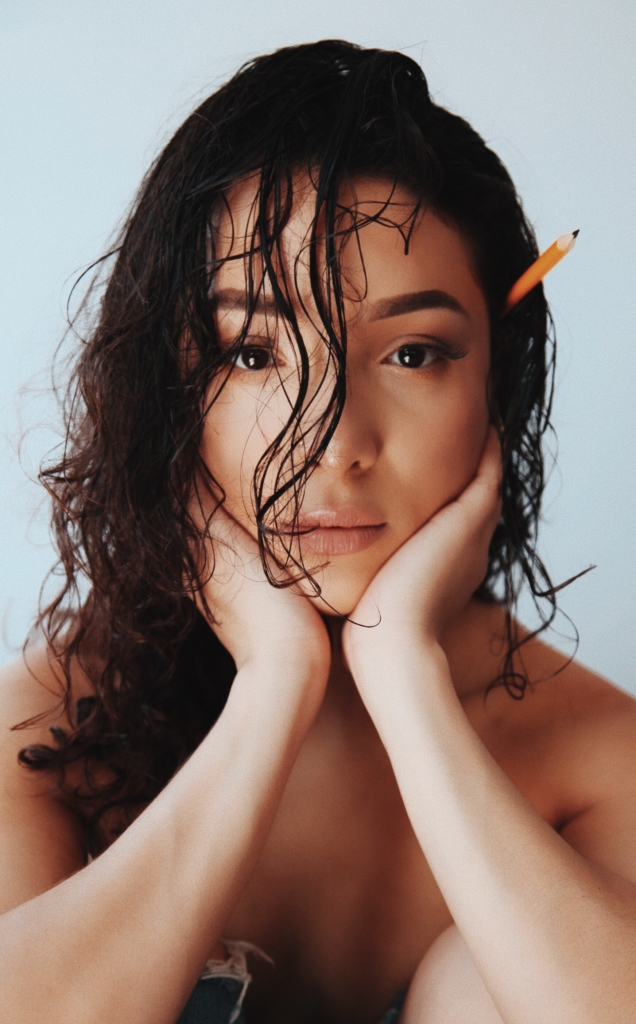 Music runs through Ginette Claudette's DNA. At the age of three, Claudette took after her mother, a famous singer in the Dominican Republic, and gravitated towards dreams of stardom. She began performing on stages across her native New York, whether at her fifth grade graduation in Washington Heights or at a talent showcase at the legendary Apollo Theater in Harlem. Eight-year-old Claudette also had tunnel vision. She began taking guitar lessons across the street at an old church and penning songs inspired by her surroundings. If constructing her music while juggling school wasn't enough, Claudette would also shuffle to Disney auditions after class with her mom.
Inherent hustle aside, Claudette dealt with the loss of her father at a young age, and sister to an illness as a teenager. Her father introduced her to pop music early on, such as Celine Dion, Mariah Carey and Whitney Houston, while her older sister had expanded her musical taste to include '90s R&B like Aaliyah, Lauryn Hill and TLC influencing her future sound. After going to a small, 100-kid performance arts high school in the Bronx, Claudette was on the verge of being admitted into college when she decided to take a year to go hard and pursue music full time.
She then finessed studio time with well-connected producers, attracting the ears of several labels with her soulful YouTube covers and eventually signing with Universal Motown Records in 2010. While she got to work with revered talent like Babyface, Rico Love, Pop & Oak and so many more, her album would never reach the public and she parted ways with Motown in 2012. Still, she chalked it up to a life lesson.
"It was at a time in my life where I was so impressionable and being pulled in so many directions that I'm thankful that project never came out because it's not representative of who I am today," she says.
Claudette went on to release three projects independently enlisting the talents of August Rigo (who she calls her musical SOUL•mate), filled with romantic R&B and swoon-worthy pop gems. See "Fade" off of 2012's Everything's Coming Up Roses, "Hold Me Touch Me Love Me" off of 2014's Tainted Emotions and "Options" off of 2015's All The Way Back. She also toured internationally with hip-hop/EDM group, Far East Movement.
Since her last release, Ginette has grown up and into the music she's making. In 2018, Claudette is just getting warmed up. This go-round, she is making bolder statements with her music and leaning more into her R&B roots. Take the album's lead singles "Twisted" and "True" for example where she lets her independent, around-the-way girl attitude shine. "It's about being a confident, knowing what I want and saying what's on my mind without apologizing."
Claudette's resilience and positive demeanor serve as a testament to the type of artist she is. "My whole life has been dedicated to music. It's always been my focus & when it wasn't, it was the things in my life that were going on, the circumstances that my family had to go through that took over. Funny, cause even then, I still had music to help me heal," she says. "I've gained so much perspective. The kind that I need to actually say the things I want to say and not just write songs, but to tell a story."
Latest by Ginette Claudette
Ginette Claudette on SoundCloud